Said Ally approached the Twelve21 medical clinic apprehensively. A Muslim, the 62-year-old resident of Mto wa Mbu wondered whether the Twelve21 team would welcome him. He felt pleasantly surprised at their warm welcome and quality service. After receiving treatment, he stayed to hear the Gospel.
"Although my faith differs from that of Christianity, I am happy that I was able to learn new things and broaden my understanding of different religions," Ally said. "It is heartening to see people of different faiths coexisting peacefully and respectfully."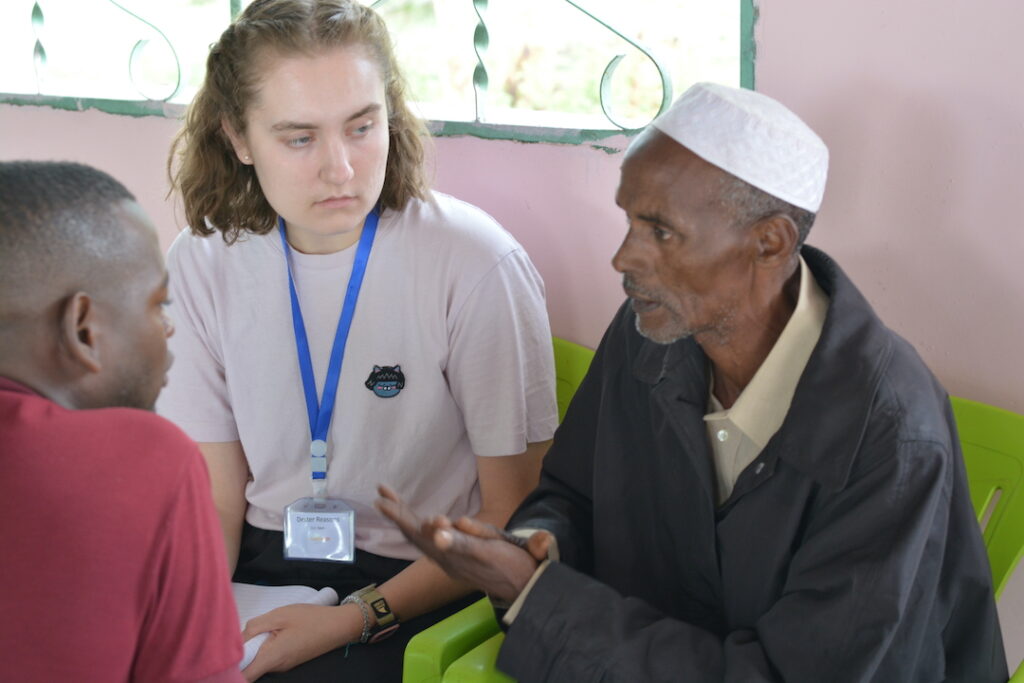 Ally, like many people in his community, suffers health problems provoked by an ongoing drought. Dryness and dust especially impact their breathing and vision. The people of Mto wa Mbu struggle to find and afford medical care in the best of times. Those with drought-induced health problems have no one to turn to for advice or eye treatment, since the community does not have an optometrist.
Twelve 21 medical team members help fill that need. On their most recent trip, team members serving alongside Tanzanian partners provided care for about 1,200 people at the medical and eye clinic. They also shared the Gospel with 934 people; 372 that the team is aware of made a personal decision to follow Christ.
"Thanks to the generosity of Twelve21 Global, we can receive the medical attention we require without having to worry about the financial burden," Ally said. "Their selfless work has helped us to access the medication we need to lead healthy and fulfilling lives."
With Twelve21's support, Ally said his community no longer feels alone but can face their future challenges with strength and resilience.
"We express our deepest gratitude to Twelve21 Global and all those who support their efforts," Ally said. "Your love and care make a world of difference to us."